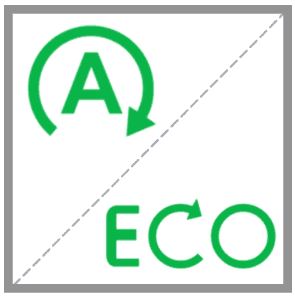 The Citroën Berlingo engine start  stop system automatically puts the engine on standby (stop mode) during stops in traffic. The engine automatically restarts as soon as you want to move off. The system helps to reduce fuel consumption and exhaust emissions.
A warning symbol illuminates on the dashboard when the engine enters stop mode. To operate start stop mode:
with a manual gearbox, operation occurs at speeds below 12 mph (20 km/h), when you put the gear lever into neutral and release the clutch pedal.
with a automatic gearbox, operation occurs at speeds below 5 mph (8 km/h), when you press the brake pedal or put the gear selector into position N .
Engine Does Not Stop
There may be occasions where you expect the engine to stop, but it doesn't. The Citroën Berlingo start stop system not working may be the result of a fault, but is more likely that specific conditions for the start stop system to operate have not been met. In this situation, the start stop warning light will flash indicating that stop mode is not available. Stop mode will not operate:
For a few seconds after coming out of reverse on automatic models of the Citroën Berlingo. This is to aid in parking manoeuvres.
When the driver's door is opened.
When the driver's seat belt is not fastened.
When the vehicle has not exceeded 6 mph (10 km/h) since the last engine start using the key.
When the parking brake is applied or being applied.
If the temperature in the passenger compartment set by vehicle occupants has not yet been reached.
When demisting is active.
When the battery charge is lower than 75% (this is a common reason for stop mode not being invoked).
When the battery internal temperature is too low (-5 °C) or too high (above 60 °C).
When the engine coolant temperature is too hot or too cold. Generally when if the engine is below 10 °C or above 100 °C engine stop is invoked.
When the diesel particulate filter regeneration is in process.
Diesel temperature is above 60 °C
When parking on a gradient higher than 9%
When the external temperature is too cold (-5 °C) or too hot (35 °C).
When the accelerator is pressed.
When braking assistance vacuum reserve is too low.
Other factors may invoke automatic engine stop mode.
Engine Starts Unexpectedly
Engine start mode is invoked – where the engine is automatically but unexpectedly started takes place where the engine is required to be running in order to control systems.