Toyota Land Cruiser Oil Maintenance
Toyota recommends the use of approved Toyota Genuine Motor Oil, or another motor oil of matching quality can also be used with an oil grade: 0W-20 and 5W-30. To enable longevity and prevent failure of the DPF (Diesel Particulate Filter), always use recommended engine oils.
The Toyota Land Cruiser comes equipped with two trip meters; A and B to record two separate distances travelled. The trip meter can also be used to display the distance the vehicle can be driven until an oil change is necessary. Each time the ODO/TRIP button is pressed (see '1' in diagrams), the displayed item will be changed. When the trip meter is displayed, pressing and holding the button will reset the trip meter.
The Toyota Land Cruiser engine oil and filter should be changed approximately every 15,000 miles (25,000 km). The oil maintenance indicator wrench warning light

illuminates and flashes when the engine oil is scheduled to be changed. Note: For the oil maintenance indicator light to work properly, it's important that the oil maintenance data has been reset.
Toyota Land Cruiser Oil Maintenance Reset Procedure
There are two methods for resetting the Toyota Land Cruiser oil maintenance schedule warning depending on your model of vehicle. For versions of the Toyota Land Cruiser with the multi-information display type A: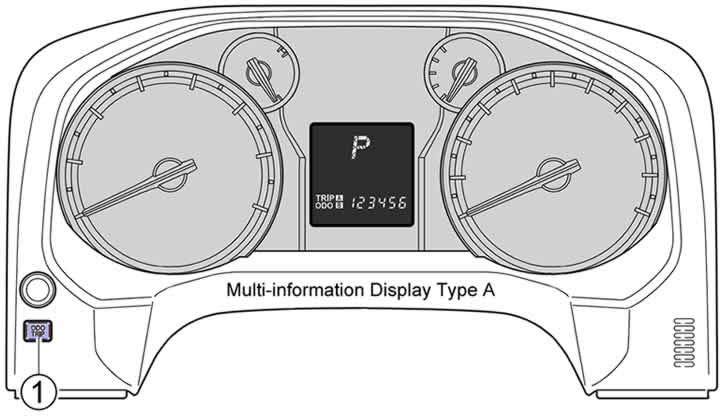 Switch the display to the trip meter A (1) when the engine is running.
Turn the engine switch off.
While pressing the ODO TRIP button, set the engine switch to IGNITION ON mode. Do not start the engine, else the reset mode will be cancelled. Continue to press and hold the button until the multi-information display indicates that the reset is complete.
For versions of the Toyota Land Cruiser with the multi-information display type B: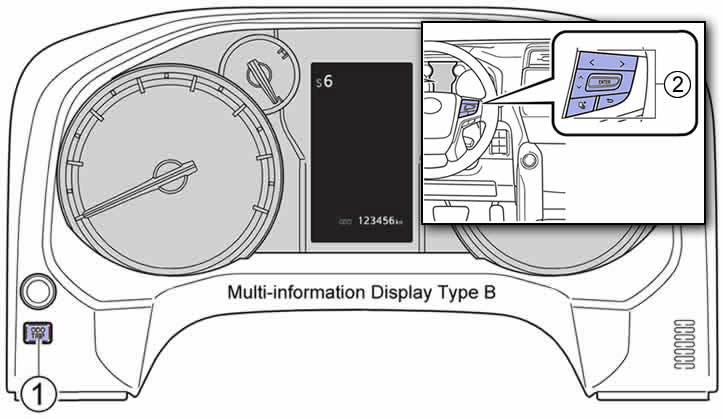 Use the meter control switches (2) to select on the multi-information display.
Choose the "Oil Maintenance" using , and then press .
Push to Reset Oil Maintenance Data. To stop the selection, press to return to the previous screen.
Toyota Land Cruiser Warning Lights
If you want to find out more about your vehicle's warning lights, see Toyota Land Cruiser dashboard warning lights for more information.