If the Škoda Yeti coolant warning light lights up or flashes while driving, it means the coolant temperature is too high or the coolant level is too low. If the Škoda Yeti coolant warning light comes on, you should:

Pull off the road as soon as possible and switch off the engine.
Wait for the engine to cool down. This will take at least 20 minutes before the engine is safe to handle.
Open the bonnet and check coolant levels. Place a cloth over the cap of the coolant expansion tank and unscrew the cap carefully as steam may be released.
Top up with coolant if necessary. Ideally use the correct coolant specification as indicated on the coolant expansion tank. If the specified coolant is not available, then refilling only with distilled or demineralised water, and get a specialist garage to correct the water-coolant additive mix as soon as possible.
If the warning light comes on again and if the coolant level is up to the safe recommended limit, it means the cooling fan may not be operational. Switch off the engine and check the radiator fan fuse.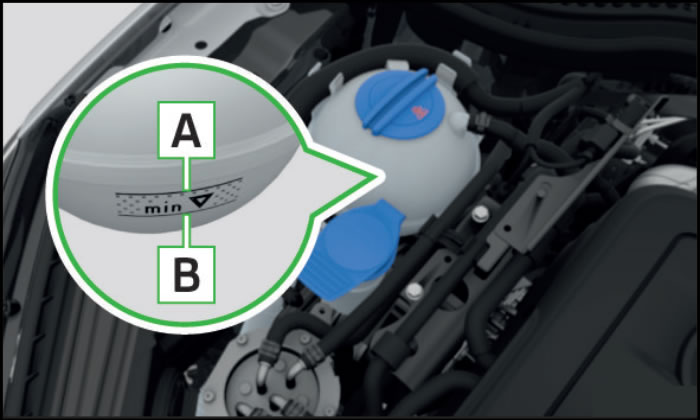 Note
: If the coolant tank is empty, do not add coolant as this could cause aeration in the system which results in engine damage. If this occurs, switch off the engine and contact a Škoda workshop. A loss of engine coolant may indicate a leak to the system.
---